Will Toni Braxton Pose for Playboy?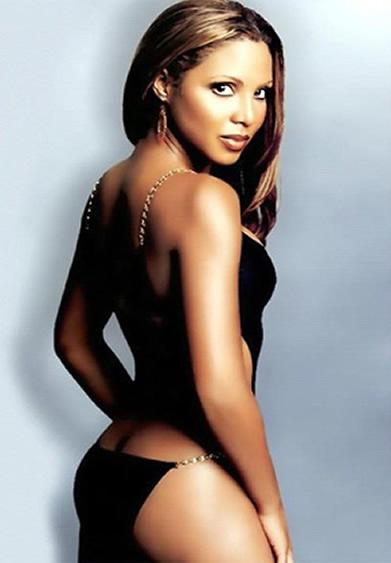 Twitter Comments on Toni Braxton
posing for Playboy @rapscene
Be sure to follow these lovely ladies on twitter,
Click on their name to go right to their twitter page
rapscene So Toni Braxton at 43 considering Playboys offer to clear some of her 10-50 million dollars debt? hmm what do you yall think
rapscene Leave a comment, what do yall think about that, @tonibraxton posing for Playboy..yes, no, doesnt matter, no way, definitely, what?
@slcordero @rapscene People do what they have to do in order to survive, and she got it.
@NellsBadd @rapscene I thnk she shud she looks gud at 43 , br if she do dat she will look desperate n erbdy knw she need da money
@iSmashedYoHomie @rapscene No, If you were in debt and had a family to feed wouldn't you do what it takes to feed them ?
@GeMi_FlY @rapscene ..i thiNk HeR Ol' AsS Still loOk dAMN GoOd...SoO Hell Y Not...BitCh BetteR Get dAt CaSh While She Still CaN. *SMileS*
@UluvMeBiotch @rapscene Toni still looks good, so its not like its gonna be gross. Shyt, she like 50 mil in debt.. She aint gonna make it singing nowadays
@Ms_WallStreet @rapscene I say yes! @tonibraxton is hot, why not pose? Lol

@whisper217 So this wld b an example of "selling out"? @UluvMeBiotch @rapscene Shyt,she like 50 m in debt. She ain't gonna mk it singing
@2FCKNFLYY@rapscenes she still looks good but how will it effect the kids? She's had 2 forclosures last yr. If she broke like that...I'm not mad!
@ImmaculateEndin @rapscene toni braxton should pose for Playboy, she need that money. After all she went bankrupt twice.
@msladykatva @rapscene sexy sells and she is way broke..... For a famous person....
@DatBlackGurl @rapscene I'm indifferent to that story. If it makes her happy and clears her debts; more power to her. Modern day prostitution?
@AuChaante @rapscene I say she should do it. I don't think posing for playboy is bad and she needs the money for her and her kids, why not?
@vanessacoursey @rapscene IDK aint she kinda old now. She's what 44?
@rapscene yep 43, and looks better than alot of women much younger
How is She Broke
@rapscene The more you make the more you spend, the higher the bills
@kaykrisd RT @rapscene: The more you make the more you spend, the higher the bills
@CuRReNCy_Cak3z RT @rapscene: The more you make the more you spend, the higher the bills
@Shakeda24 Amen! RT @rapscene: RT @kaykrisd @rapscene: The more you make the more you spend, the higher the bills
Click Here To Listen To Toni Braxton - hot record "In The Morning"off her latest Album
[ Home ]